Dentures and partial dentures are used to replacing multiple or all of the teeth in a person's mouth. Each type of restoration is a removable prosthesis that is worn during the day and removed in the evening. A properly fitted denture should stay in place comfortably, without adhesives or pastes. Most are made of acrylic or an acrylic/metal plate, with porcelain or acrylic teeth fused to the base.
Partial Dentures
If you still have any healthy, stable teeth in your mouth, it's important to retain them. A partial denture is the perfect choice. This restoration clasps into place around your healthy teeth, replacing only the teeth that are missing.
If you're missing all of your teeth or have some teeth that still need to be removed, a partial can return your smile to optimal health and help you feel like smiling again.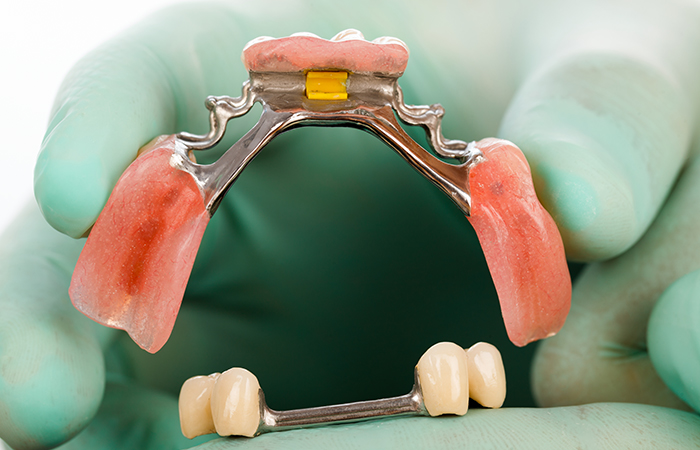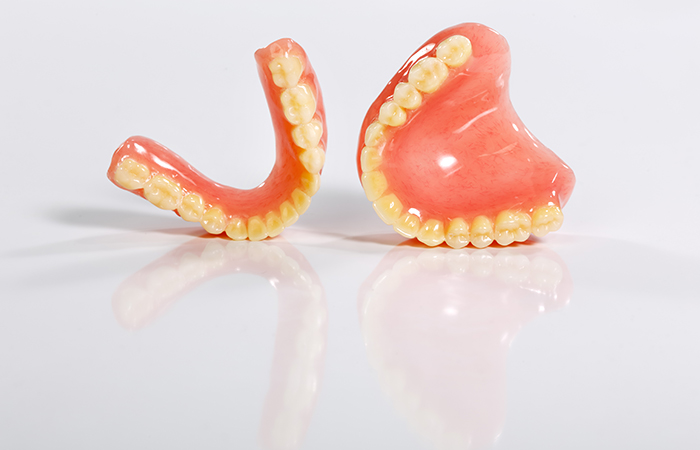 Full Dentures
A full mouth denture covers the entire arch of the mouth (either upper or lower,) and replaces all of the teeth on that arch at once. Your dentures have prosthetic but beautiful teeth that improve your self-confidence and allow you to enjoy meals again. They are custom fitted to rest against your natural bone and gum contour.